25.10.2013 | von Robby | views: 2.115

With the release of FreeBSD 9.2 ("Nakatomi Socrates")it can now be installed on dedicated servers in the EUserv customer panel as a 32 – or 64-bit version.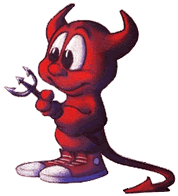 The new production release primarily provides support for SSD's and their better integration with ZFS file systems. ZFS supports TRIM by default for the SSD garbage collection. In addition, the compression with the LZ4 algorithm is now supported in any way for ZFS. Furthermore, the system analysis tool DTrace has been updated to version 1.9.0. In terms of hardware support, there are also new features for Intel's Gigabit Ethernet Driver "ixgbe" and "e1000". On the software side, FreeBSD 9.2 brings updates for OpenSSH, OpenSSL,  awk and sendmail.
More features:
– ZFS supports TRIM for SSD's
– Support for virtio drivers in the kernel
– Support for LZ4 compression in ZFS
– Update the Intel Gigabit Ethernet Driver
– Numerous software updates
Kommentar schreiben